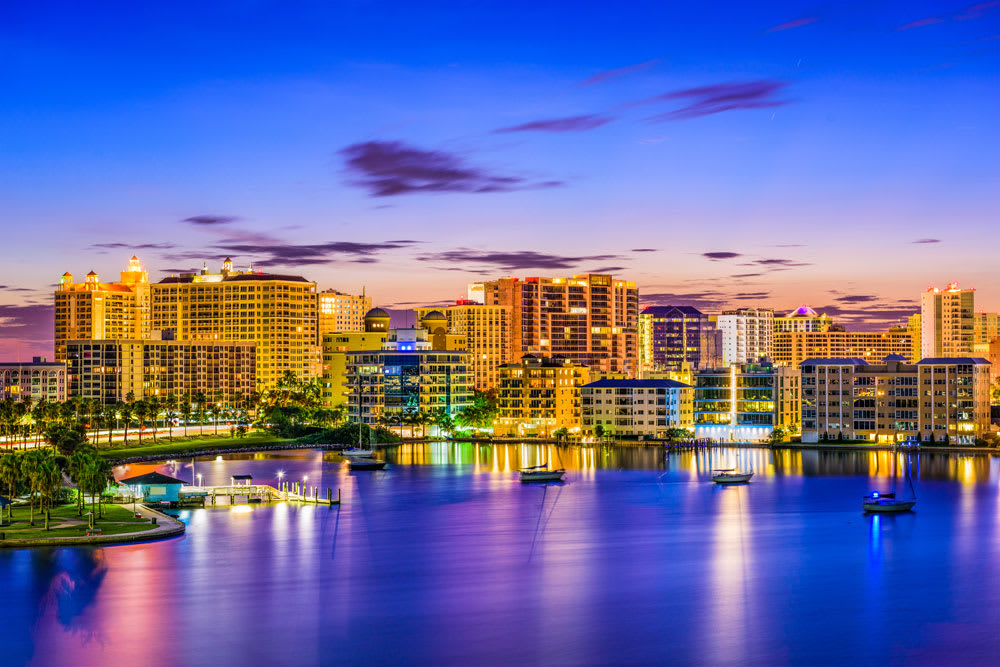 Yes, it is finally happening, and for the Sarasota market, this is a long-awaited thrill. After 10 years of inactivity, the site of the Colony Beach & Tennis Resort is heading toward a new life as host to a St. Regis hotel and a condominium community.
Unicorp National Developments Corp. of Orlando, Florida, is the developer of this complex comprised of the St. Regis Resort & Spa and The Residences at Longboat Key. The company demolished in 2018 the old structures of the Colony on 1620 Gulf of Mexico Drive.
With the demolition already done, Unicorpcould is expected to start construction on the 18-acre site toward the end of 2020. The total cost for this project, which has already been approved by the Town of Longboat Key, has been reported at $600 million.
Unicorp anticipates a 30-month construction timeline to fully complete the project. Plans have been announced to officially launch sales in late 2020.
Iconic luxury features
The St. Regis Residences at Longboat Key will be comprised of 69 ultra-luxe, private condominium dwellings. These will be housed in three, five-story buildings: Armand, Bateau, and Champagne.
Prospective buyers can pick from 13-floor plans of one- to two-bedroom layouts. The living areas of these designs range from 1,553 square feet to 5,985 square feet. The price points of these condos have been set at between $2 million and $10 million.
Each of these condos is an expression of the ultimate in luxury. The condos' individual features include:
Soaring ceilings and floor-to-ceiling windows

Beautiful interior appointments

Large-format porcelain tile flooring throughout

Designer kitchens with Wolf and Subzero appliances

Expansive terraces overlooking gulf or garden views

Private-access elevator with keyless, electronic entry

Private garages for each residence

Built-in grill and infinity-edge pools in select plans
The condos' amenities are as winsome in their extravagance. The St. Regis condominium provides these facilities for the exclusive use of the residents:
Clubhouse and Wellness Center

Private residents' pool and spa

Full-time concierge dedicated to residents

Pet-friendly dog walking path

Gated entry with 24-hour security
The condominium's residents will also enjoy access to all the hotel amenities in the St. Regis Resort, which is set for 166 rooms. Besides its trademark spa, the hotel will have a steak and seafood restaurant, and a piano bar. It will also feature a beachside bar and café on the property's 800-foot Gulf frontage. Several pools and water features including a meandering stream pool and a saltwater lagoon with tropical fish are also on the St. Regis hotel's drawing boards.
Timely market entry
The St. Regis project finally coming on onstream amidst the Coronavirus pandemic is certainly a welcome development. Many local realtors believe that it's a shot-in-the-arm that could excite the property sector of Longboat Key and Sarasota.
St. Regis is bringing in a five-star luxury brand which is part of Marriott International—the world's largest hotel brand. St. Regis boasts of 60 hotels worldwide including11 in the US. Longboat Key is the second location of St. Regis in Florida after the St. Regis Bal Harbour Resort in Miami.
It is also notable that Ritz-Carlton, another Marriott subsidiary, already has a well-established presence in Sarasota. The St. Regis project thus carries somedynamics further adding excitementto our market. As long-time real estate agents in Longboat Key and Sarasota, the Judy Kepecz-Hays team willkeep you updated on opportunities arising from such developments. Contact us to speak to one ofour professional team membersfor your local real estate sale or purchase.