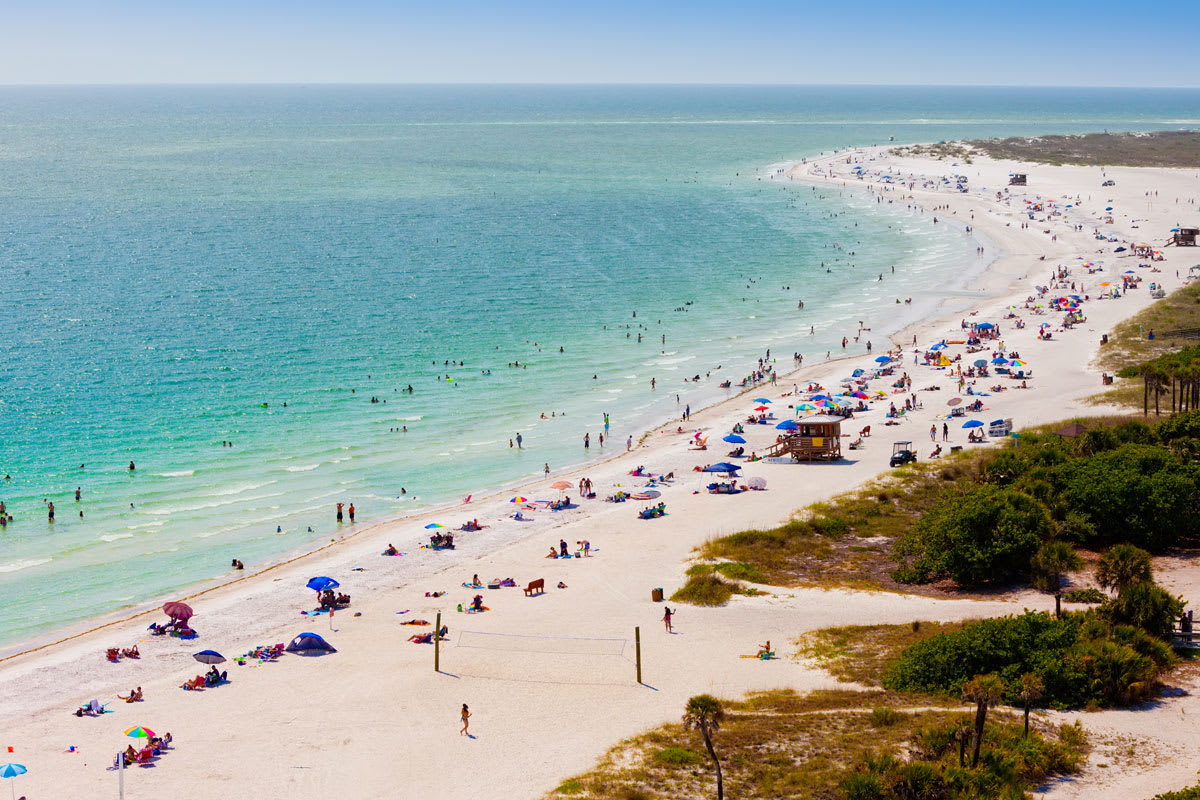 Sarasota easily ranks as one of the leading Florida destinations for buyers of waterfront properties. And it is easy to see the reasons why.
First, water is a major element in the geographical features that shaped the city and the fortunes of the Sarasota real estate market. Out of the city's total area of about 25 square miles, water accounts for 10.5 square miles.
These waters mostly manifest in Sarasota Bay and the Gulf of Mexico adjoining parts of the city and its barrier islands—Lido Key, Bird Key, Longboat Key, and Siesta Key—to the west. Significantly, Sarasota waterfront properties are not confined to those next to the bay and the gulf. In Sarasota's barrier islands, there are plenty of canal-front properties with premium valuations like our Judy Kepecz-Hays team's
listing in Bird Key
.
Mainland Water Features
On the mainland, South Sarasota notably provides another superb waterfront setting along Phillippi Creek. On both flanks of this waterway rich in natural charm, many neighborhoods have already been developed and also incorporated non-waterfront properties like the lot that our team listed recently on Riverwood Avenue.
Residences built fronting man-made lagoons and lakes further widen waterfront residential choices in Sarasota. Many of these water features have been included in local real estate developments to serve as stormwater retention ponds and help prevent flooding. Others form part of the water features of golf courses around which residential neighborhoods have been deftly woven.
Varied Price Points
Given the varying locations of Sarasota waterfront properties, their price points can vary significantly as well. More so that the residential types in these prime neighborhoods vary as well. Typically, million-dollar price tags on beachfront estates like our team's listing in north Lido Key.
Luxury options could likewise be found in beachfront or bayfront Sarasota condos such as
Ritz-Carlton Towers
. Expect pricing to be more moderate for waterfront residences built within communities in the mainland, particularly price quotes for multi-family dwellings.
For prospective sellers, it is crucial to note that the typical buyer of a waterfront residence would be looking beyond the house's build or structure. They would examine as closely if its waterfront setting—whether beachfront, bayfront, canalfront, or lake front—matches their lifestyle perfectly.
The Buyers' Checklist
The buyers' main considerations could revolve around property features that support such activities as boating, fishing, and other water sports activities. They'd like to find out the types of activities allowed on the local body of water, as in some areas, there may be restrictions on speedboats, jet skis, and other water vessels.
In beachfront or bayfront residential market listings, prospective buyers would pay close attention to such features as storm shutters, hurricane-resistant doors and windows, and other essential structures protecting the house from the elements. Some buyers would also be particular about having seawalls and boat docks. Equally important are the government initiatives in place or on the drawing boards to protect local waterways.
Be it buying or selling waterfront real estate, the market considerations loom plenty and unique. For more insights, email or call our team and benefit from the decades of experience we have gained on waterfront real estate sales and marketing.