Beautiful oceanside views, luxury shopping, and plenty of entertainment options all make Lido Key a great place to live. Sought-after for its prime location and properties, current residents and buyers searching for Lido Key homes for sale have many opportunities to enjoy the amenities this area provides. Before beginning your search, here's what you need to know about living in Lido Key.
An overview of Lido Key
Located near Downtown Sarasota,
Lido Key
is a barrier island well known for its seamless blend of a cosmopolitan lifestyle within a seaside destination. Although a popular tourist location, it's also popular for those looking for a luxury lifestyle or a vacation home destination. Lido Key is separated into three main areas: North Lido Beach, Lido Beach, and South Lido Park. Also on Lido Beach is the
Lido Beach Casino
, which was first built in 1940. Although no longer standing, today the area is enjoyed by the public for its large beach and picnic pavilions.
North Lido Beach
is the quietest and most secluded of the three beaches, and what it lacks in amenities it more than makes up with the surrounding nature. As a part of North Lido Beach Park, it provides visitors with 22.5 acres of mangroves and shore, as well as 49 acres of walking trails, savannahs, and Australian pine woods. Those looking for Lido Key real estate can enjoy its calm atmosphere, watch the waves crash onto shore, or canoe or fish in the ocean.
Lido Beach
is where most tourists stop by first, and it also provides a lively destination for locals looking for a relaxing day out. This beach is more accommodating with the amenities it provides and is less crowded than Sarasota's other popular beaches, such as Siesta Key. The mile of beachfront is perfect for strolling along the white sands, while other amenities like the swimming pool and playground make it a great spot for families.
South Lido Park spans 100 acres and is bordered by the Gulf of Mexico, Big Sarasota Pass, Sarasota Bay, and Brushy Bayou. Located at the tip of Lido Key, guests visiting South Lido Beach can enjoy the great view of Downtown Sarasota, nature paths within the park, grills, a volleyball sand court, and a playground for children. Those interested in water activities can explore
Ted Sperling Park
, which is the perfect area to kayak or paddleboard through mangrove tunnels.

The nature views and destinations are one of the main perks of Lido Key real estate since many of the luxury properties in this area feature ocean views or beachfront access. Those who want to live here can also enjoy Lido Key's other amenities, such as great entertainment, high-end shopping, and fine dining.
Great entertainment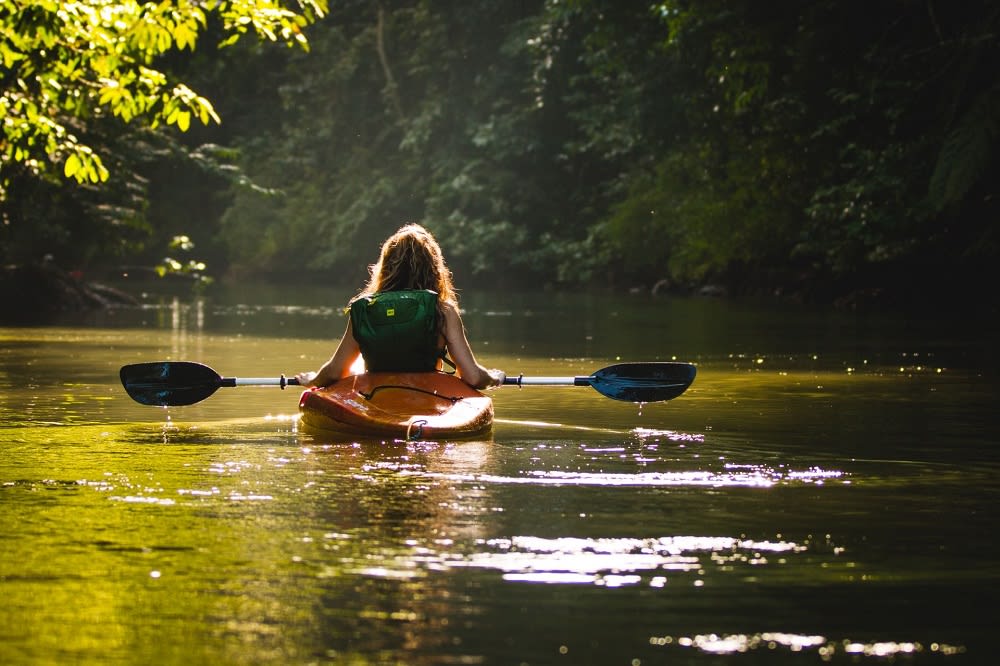 Photo courtesy of Unsplash
Those who aren't sure how to start exploring Lido Key's several beaches should check out the
mangrove kayak tours
. One of the most popular activities in the area, skilled guides provide an educational and recreational experience for kayakers interested in Florida's natural habitats and wildlife. The tunnel of mangroves keeps kayakers out of the sun, while the on-the-water location is the best place to spot dolphins and manatees.

Another way to learn about the wildlife in the area is to visit the Mote Marine Laboratory & Aquarium, which features 100 marine life species. Equal parts research facility and attraction, it has several research programs and touch tanks for guests. For a relaxing water experience, enjoy dinner on a sunset cruise to spot marine life, or take in the views of the vibrant horizon glistening off the Atlantic.
High-end shopping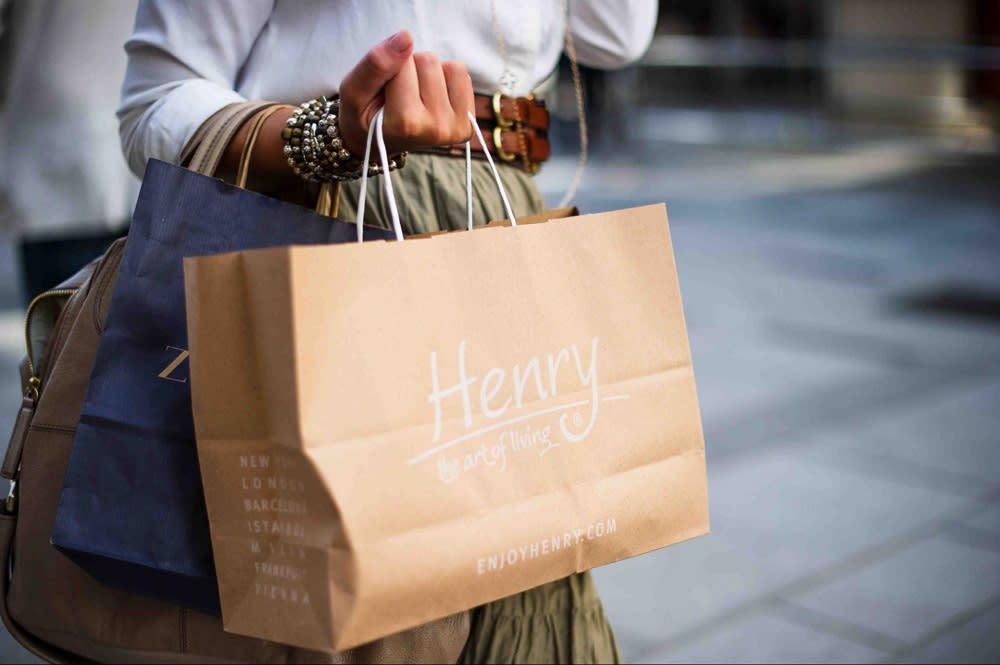 Photo courtesy of Unsplash
The main shopping center in Lido Key is
St. Armands Circle
. This outdoor hub features mid- century modern architecture with a European leaning and is located right next to the Gulf of Mexico. This is a popular spot for tourists and locals alike for its 130 businesses, which range from luxury salon and spa services to fine art galleries, high-end fashion, and fine dining restaurants. This spot is open every day of the week and is an important community destination for hosting annual events.

Shop at stores like Chico's or Apricot Lane Boutique, which offers trendy clothes, accessories, and jewelry for women. Salon and spa options like Les Ciseaux and The Met, which is a mix of luxury fashion, a day spa, and a salon, are the perfect destinations for an all-day outing. Galleries like The Giving Tree Gallery feature contemporary and award-winning jewelry for visitors.
Fine dining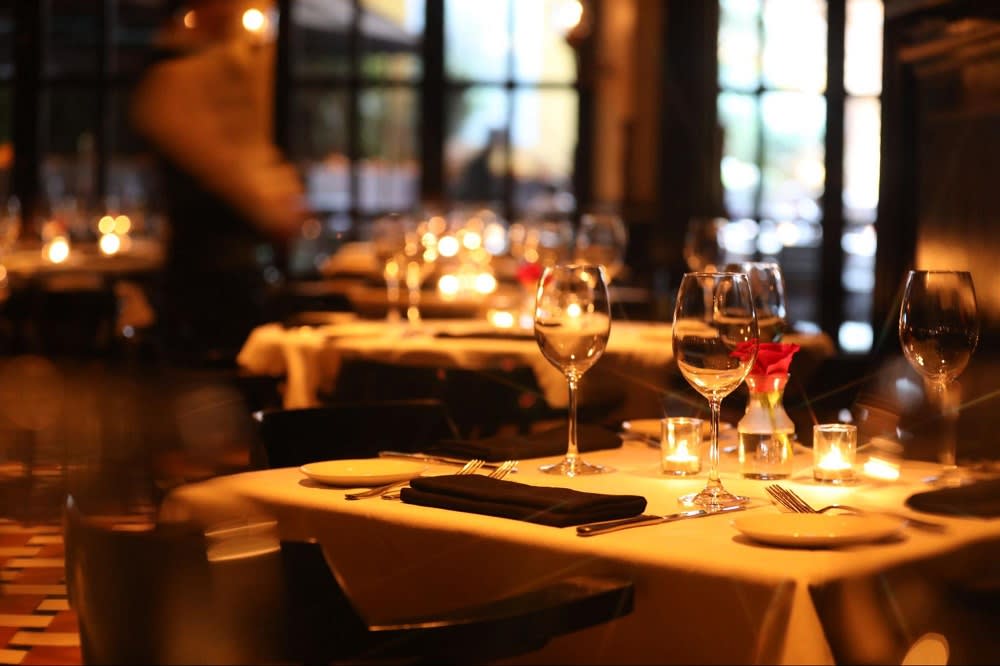 Photo courtesy of Shutterstock

Alongside great shopping, those searching for Lido Key homes for sale can expect plenty of fine dining in the area. Located in St. Armands Circle are high-end spots like Tommy Bahama Restaurant & Bar, which provides diners with island-inspired food within its two-story establishment. Those visiting can expect a sophisticated yet relaxed atmosphere, as well as great sunset views and live music every day to accompany dinner.

Cuisine in this area spans several cultures. Blu Kouzina is the best place for Greek cooking since they prepare dishes with local, daily-provided fish and their own extra virgin olive oil. Residents can also enjoy a fusion of Spanish and Cuban cuisine at the long-standing Colombia, which has been operating for over 115 years. This restaurant features well-established family recipes within their Mediterranean-style dining rooms and outdoor patio.
Ready to move to Lido Key?
There's plenty to enjoy when living in Lido Key, from its beaches to its outdoor recreation and endless shopping and dining options. Whether you're looking for adventure or time to relax and soak up the sun's rays, those interested in making a move to Sarasota shouldn't underestimate this barrier island. When you're ready to start your search for homes in Lido Key, contact
Judy Kepecz-Hays
to guide you through the process.
*Header photo courtesy of Shutterstock