Imagine waking up to captivating views of sugar white sand beaches and pristine emerald green waters. You spend your morning on a stroll along the secluded shoreline, followed by a paddleboarding excursion with panoramic views of the Gulf of Mexico. After enjoying an exquisite lunch al fresco, the afternoon is open for shopping, friendly tennis matches, or perhaps relaxing at the spa. Your day ends with a brilliant sunset and a delectable dinner at a world-class restaurant.

If this sounds like a perfect day on vacation, Longboat Key is the community for you. This affluent area is located on a small barrier island in west-central Florida. Longboat Key is renowned for its exclusive luxury homes, magnificent beaches, and upscale living. Owning a vacation home in this prestigious area means enjoying amenity-rich beach life with convenient access to area attractions and entertainment.

Investing in a vacation home comes with various benefits. You don't have to worry about finding accommodation when you are ready for a relaxing holiday, you can stay as long as you like, and eventually, your luxurious vacation home might turn into the ideal retirement retreat. Vacation homes are also a great way to diversify and strengthen your portfolio, along with other financial advantages.
Judy Kepecz-Hays
and her outstanding team of realtors specialize in the coveted Longboat Key real estate market. They have years of experience navigating the local luxury market and helping discerning clients land their dream homes in this prominent area. With more than 80 years of combined experience in the industry, Judy and her team share some essential factors to consider as you look for your next vacation home in Longboat Key.
1. The perfect property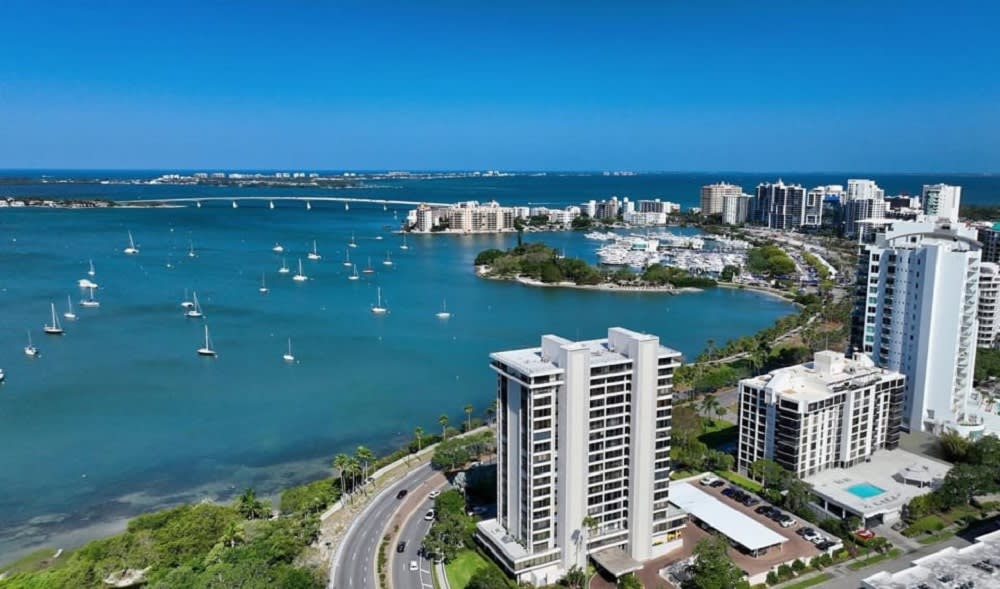 Photo courtesy of Judy Kepecz-Hays

One of the most important factors to consider when looking for your next vacation home is whether the property includes the features you expect in a luxury home. From 40-foot ceilings and polished limestone flooring to a seven-car air-conditioned garage, your vacation home should mirror the high standard of living you are accustomed to.

In addition to stunning and luxurious features and finishes, you should assess whether the property will accommodate the lifestyle you expect while relaxing on vacation. If you enjoy hosting and entertaining large gatherings of family and friends, you should look for ample square footage with dedicated full-service guest suites. Additional interior spaces like home theaters, home gyms, game rooms, and an outdoor kitchen and bar are also desirable conveniences.
Suppose you don't plan to utilize your vacation home for entertaining crowds and prefer a more unique and personal environment. In that case, you might opt for a sophisticated and elegant penthouse evocative of a private home. When investing in a luxury vacation home, ensure the property meets your unique needs and aligns with the lifestyle you envision. From lavish full-service condos to posh waterfront estates,
Longboat Key homes for sale
appeal to a range of affluent buyers with varying needs and preferences.
2. Location and amenities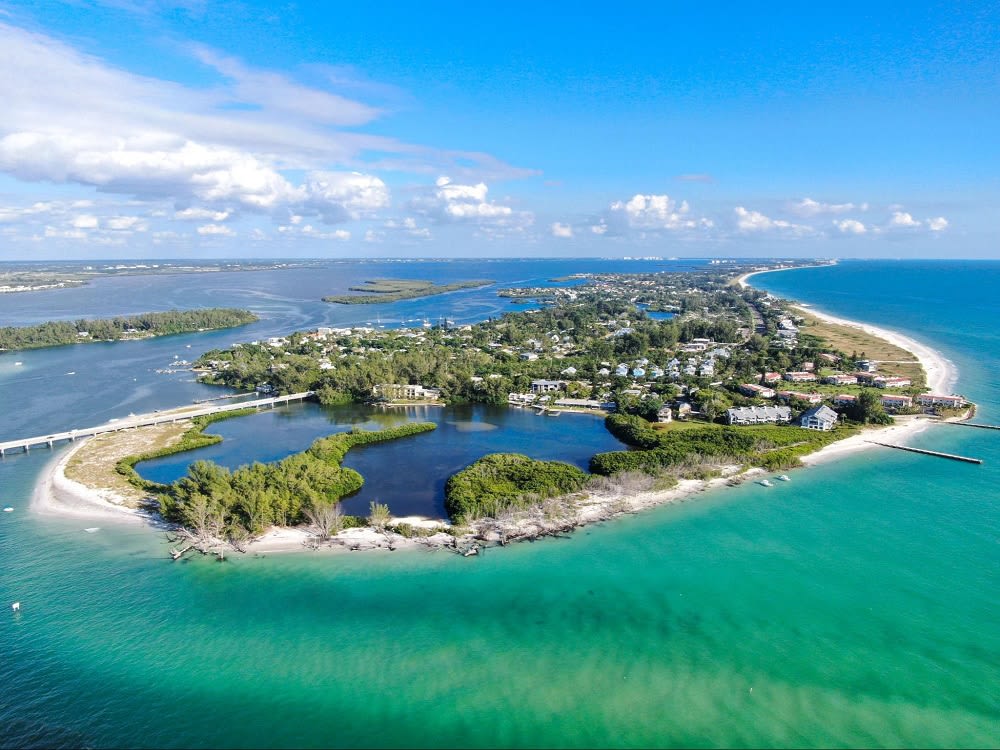 Photo courtesy of Shutterstock

If you are considering a vacation home in Longboat Key, you already understand the importance of choosing an ideal location for your next property. Longboat Key is a highly sought-after community, and luxury homes and condos within this area offer distinctive amenities and benefits based on their location.
Longboat Key offers gated single-family home neighborhoods with waterfront and garden properties. Your most significant decision will be whether you prefer a private dock and boat slip or a lake and golf course view with a private courtyard. There are also distinguished full-service condominium communities. Two great new condominiums,
Sage Longboat Key Residences
and
The Residences at St. Regis
, promise to be among the most luxurious and elegant boutique condos when completed.
Regardless of your preferred property and location, owning Longboat Key real estate guarantees access to unparalleled amenities. Single-family property owners often elect to secure private membership to area beach and resort clubs like the
Longboat Key Club
. Similarly, condominium communities offer high-profile residents exclusive services and state-of-the-art facilities.

Longboat Key residents take advantage of on-site yoga studios, 24-hour concierge service, championship golf courses, private pools, and beachfront services, to mention a few. As you explore impressive Longboat Key properties, determine the location and upscale amenities most important to you.
3. Privacy and security

With a small population of around 8,000 full-time residents, the Longboat Key community is an enclave of affluent homeowners. As with any luxury home, your vacation home should be an exclusive property where you can enjoy a relaxed and refined lifestyle. Whether you invest in a stately single-family home or a chic and sophisticated condo, exclusivity and convenience are characteristic of Longboat Key properties.

Sizeable lots with lush and mature landscaping provide a secluded and private environment even during peak vacation season. Many Longboat Key neighborhoods are gated, and some condominiums offer discreet 24-hour security services. If you want to leverage your vacation home as a short-term rental, you should consider access to these features and services when deciding on the right property.
4. Dining, shopping, and entertainment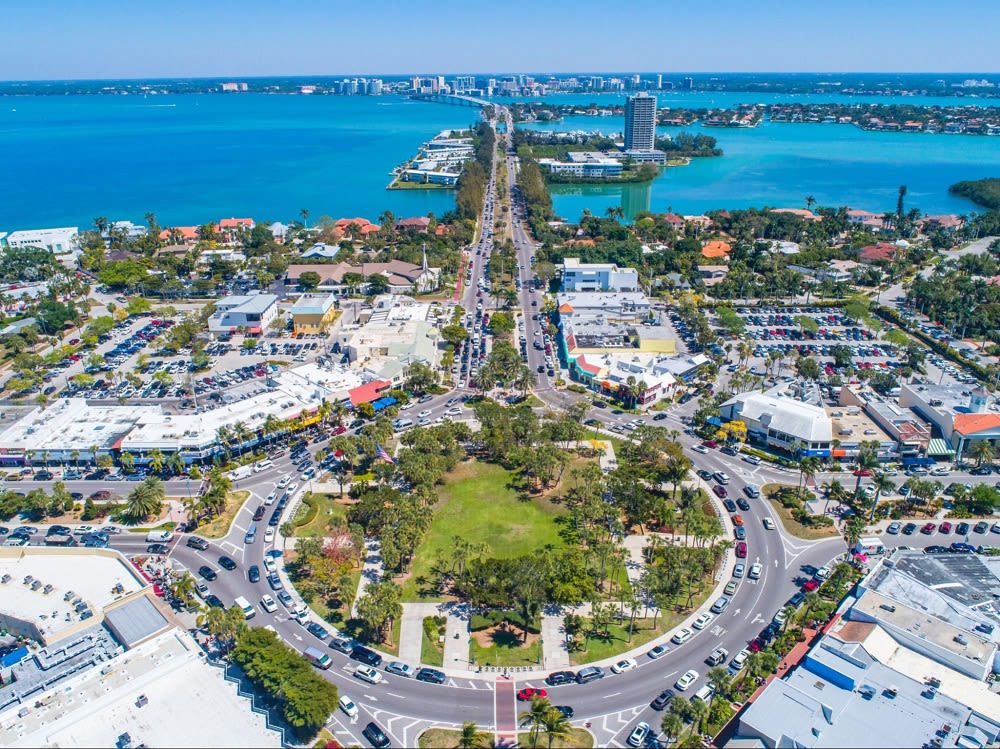 Photo courtesy of Shutterstock

Enjoying unhurried, sun-drenched days by the pool and on the sugar-white sands of the gulf are hallmarks of a beach vacation. However, when choosing your next luxury vacation home, you also want to ensure easy access to ample fine dining, high-end shopping, and lively entertainment options for the whole family.

Investing in a vacation home is more than owning property. You are complementing and enhancing a luxurious standard of living. Longboat Key is the perfect community for discerning buyers interested in a tranquil and private lifestyle with unfettered access to world-class amenities and proximity to various recreation and entertainment options.
When you are ready to explore everything this standout community offers, contact
Judy Kepecz-Hays
and her acclaimed team. With their experience and expertise, you will soon be planning your next getaway to your Longboat Key vacation home.

*Header photo courtesy of Shutterstock